(New Haven, CT, January 25, 2022) The Connecticut Architecture Foundation announces the appointment of new officers and members of its Board of Directors for 2022.  The Foundation was established in 1978 by the Connecticut Society of Architects, now the American Institute of Architects (AIA) Connecticut, as an independent 501c3 organization. The CAF Mission is to raise and distribute funds to increase public awareness of, and expectations for, architecture and the built environment. Over the last forty (plus) years more than $600,000 in scholarships has been awarded to recipients.  It is guided by a volunteer Board of Directors composed of architects and allied professionals.
Continuing at the helm as second term Officers:
Stephanie Degen-Monroe, AIA
,
Planner Architect, Yale School of Medicine and West Campus,
New Haven
,
President
Stephanie, has practiced as an architect in Connecticut, New Mexico, and California. Her experience has involved large scale civic work as well as small institutional projects. A licensed architect in Connecticut, Ms. Degen-Monroe has worked as Project Architect for public schools in Meriden, Bridgeport and Norwich and has taught at the University of Hartford. She serves as Senior Associate working on projects at the Yale School of Medicine and Yale University. She has served as President of the Board of the Essex Library Association and is a Past President of the Connecticut Chapter of the American Institute of Architects.
Robert E. Swain, Jr., AIA LEED AP, Amenta Emma Architects, Hartford, Vice President
Robert serves as Principal-in-Charge for the firm's Academic Studio and Principal for the firm's major Civic work. With experience on major academic and student life buildings for multiple private and public campuses throughout the region, Robert's primary focus is on the programming, planning and architectural development of higher education and secondary school projects. Internally, Robert serves as Principal-in-Charge of Finance and Operations. Robert has both lectured and participated in national and regional academic conferences for the Society of College and University Planning, NACUBO and APPA. He has served as a Teaching Assistant and a regular guest architectural juror.
Nancy B. Clayton, AIA LEED GA, Pickard Chilton, New Haven,  Secretary
Ms. Clayton, who joined Pickard Chilton in 2002, has more than 30 years of design experience on a broad range of corporate, academic, and cultural projects. She has served as Design Director for several significant corporate high rise and campus projects including the 1,100,000-square-foot Northwestern Mutual Headquarters and Commons in Milwaukee, Wisconsin. She is currently Pickard Chilton's Associate-in-charge of the Barack H. Obama Magnet University School, a New Haven Public School opening this month on the campus of SCSU, designed in conjunction with JCJ Architecture.  In 2017, Ms. Clayton was the recipient of the Professional Women in Construction Connecticut Chapter's "Woman of Achievement" award.  It is given annually to a strong role model with at least 15 years of experience in the industry, one who has demonstrably achieved excellence in her field and is dedicated to the advancement of women in the AEC field.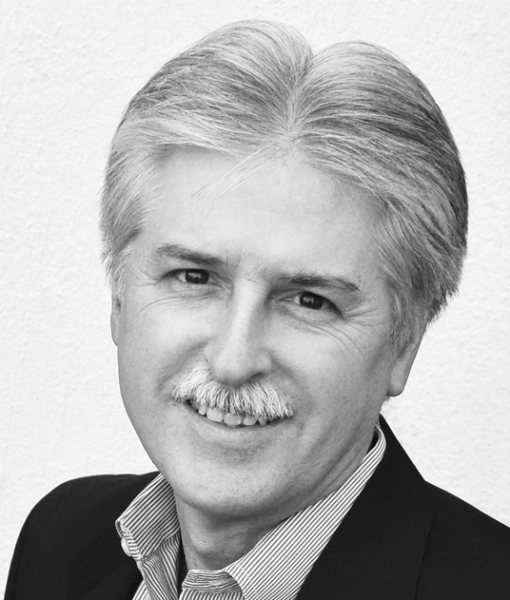 Robert Golde, FASLA, Principal, Towers|Golde LLC,, New Haven, Treasurer
Bob has focused his practice at the landscape architectural firm of Towers|Golde on developing a highly collaborative approach to site planning and context sensitive site development for projects of all types on sites large and small. During his 35-year tenure his firm has been the recipient of more than 50 state, national, and international design awards and has been honored by the American Society of Landscape Architects with its Award of Excellence. A graduate of SUNY College of Environmental Science and Forestry, Bob currently holds professional licenses in 14 states.
John Franzen as Assistant Treasurer will assure the smooth transition for the office of Treasurer
John P. Franzen, FAIA, J. P. Franzen Associates Architects, P.C., Fairfield, Treasurer
Jack Franzen brings over 30 years of professional expertise. A graduate of Cornell University with a BArch and MArch, Franzen taught the first-year design studio and intro summer session after an internship with the New York State Historic Trust. He then joined Victor Christ Janer Associates in New Canaan before starting his own firm.  As principal at J.P. Franzen Associates, he practices in Residential, Commercial and Institutional Architecture as well as Historic Preservation. He was awarded an Upjohn Fellowship in 2000, became a Fellow of the American Institute of Architects in 2001, and serves on design juries throughout the country in addition to community and regional boards and commissions.
Joining the 2022 Board of Directors are Randal Anway AIA, Cassandra Archer, AIA, and Paolo Campos, AIA.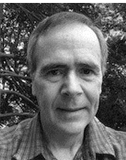 Randall Anway, AIA, Principal, New, Tapestry, LLC, Old Lyme
Randall is an active member of the American Institute of Architects, and the International Council on Systems Engineering, He serves in a variety of capacities supporting professional development and continuing education in the fields of architecture and engineering. He holds a Master of Architecture from the University of Illinois, Urbana-Champaign, and Bachelor of Fine Arts from the University of Connecticut. Licensed in New York and Connecticut, Randall's work draws on over 30 years diverse experience in academic, corporate, non-profit, and small business settings. With a unique focus and consultative approach to design methodology, he specializes in bridging natural and human-evolved systems.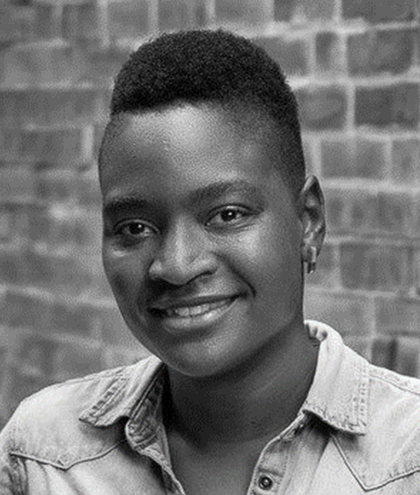 Cassandra Archer, AIA, NOMA, Senior Architect, Centerbrook Architects and Planners. Centerbrook
Cassandra received a Bachelor of Science in Architecture from Wentworth Institute of Technology, Boston in 2012. After graduating, she moved to California to begin her career as a project designer for a San Jose firm specializing in education and commercial interior fit-outs. In 2016 she returned to the East Coast, working at New Haven's Kenneth Boroson Architects before joining Centerbrook in 2018. In 2019, Cassandra completed her architectural licensing. Cassandra's passion for mentoring the next generation of architects is evident in her active involvement with NOMA CT.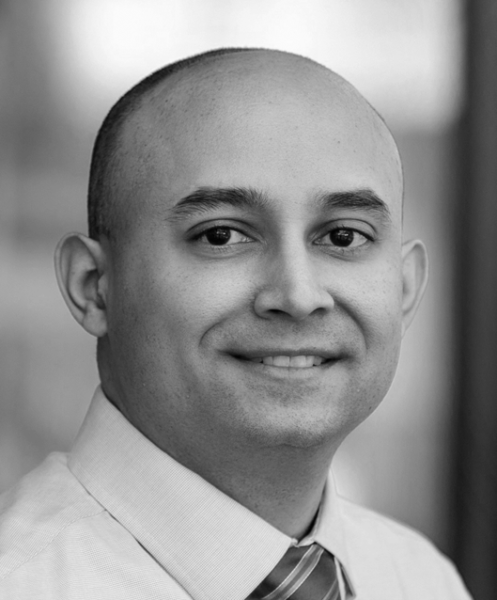 Paolo Campos, AIA, NOMA, Principal, Patriquin Architects, New Haven
Paolo holds a B.A. and M.Arch from Yale University. His architectural career has spanned over twenty years in primary and higher education, multifamily housing, master planning, and commercial work. Paolo volunteers extensively at AIA Connecticut, having co-chaired the Building Performance & Regulations, and the Justice, Equity, Diversity & Inclusion Knowledge Communities. He serves AIA-CT as President-Elect of the Board of Directors. He is one of the five founding architects of NOMA CT, where he currently serves as President.
Returning Board Members are:
Angela Cahill, AIA, QA+M Architects, Farmington Tanya Cutolo, AIA, LEED AP, S/L/A/M Collaborative & Construction Services, Glastonbury, Michael J. Crosbie, FAIA, University of Hartford, West Hartford, Elizabeth (Tina) Greco, AIA, Perkins Eastman, Stamford, Thomas M. Haskell, AIA, University of Connecticut, Storrs, Peter J. Newman, Associate AIA, Newman Architects, Woodbridge. Ilona Prosol, P.E., LEED BD+C, BVH Integrated Services, P.C, Bloomfield, Arthur L. Sanders, AIA, New Haven. and Kermit D. Thompson, FAIA, DAS, State of Connecticut will continue to fulfill their term as Directors of the Board. Jay M. Brotman, AIA, Svigals + Partners, New Haven, remains on the board as Past President.
The Board wishes to thank the many years of services of those members leaving the CAF Board:
Lauren Braren, AIA, JCJ Architecture, Hartford, George Fellner, AIA, Fellner Architects, LLC, East Haddam, Glenn R. Gollenberg, AIA, George E. McGoldrick, AIA, George E. McGoldrick, AIA, LLC, Meriden
About Connecticut Architecture Foundation:
The Connecticut Architecture Foundation is committed to enhancing and promoting the quality of the state's built-environment. The Foundation encourages public understanding and community involvement in the design and building processes which create our physical surroundings. It also supports the profession of architecture and allied arts and services. To accomplish these goals, the Foundation sponsors scholarships, publications, exhibitions and other activities, which contribute to an awareness of our architectural heritage and the direction of our future development.
Please visit the Connecticut Architecture Foundation at www.cafct.org