For Immediate Release
(AUGUST 17, 2020, NEW HAVEN, CT) The Connecticut Architecture Foundation grants scholarships to students pursuing degrees in an architecture program at a Connecticut accredited university or are Connecticut residents pursuing a degree at other accredited university architecture programs. Since 1986, the Foundation has awarded over $550,000 in scholarships. This year seven deserving students will each receive scholarships of $2,500 to $5,000 from one of three Scholarship Funds – The Charles DuBose Memorial Scholarship, The Suzanne Sheng Memorial Scholarship, or the Connecticut Architecture Foundation Scholarship.
"It is with great pleasure that the Connecticut Architecture Foundation Board of Directors fulfills the prescribed mandate, once again, to provide scholarships for gifted and deserving students pursuing an architectural education," said Stephanie Degen-Monroe, President of the Connecticut Architecture Foundation, and a Senior Associate with David Thompson Architects. "In the uncertainty of this time we continue to support growth in understanding and engaging architecture and the built environment."
The 2020 recipient of the Charles DuBose Memorial Scholarship: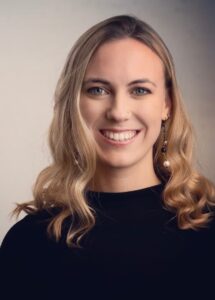 Gabrielle Bernier, Somers, CT, is a graduate student pursuing a Master of Architecture at Clemson University.  She currently holds a BFA in Architecture with a minor in Building + Construction Technology from UMass Amherst, where she served as an officer for the AIAS UMass chapter.  Prior to starting graduate school last year, Gabrielle worked as an Architectural Associate at Tecton Architects, focusing primarily on the design and construction of commercial buildings specific to the education and healthcare fields.  She also served as a mentor and team leader for the Hartford, CT Chapter of the ACE Mentor Program of America.  Gabrielle will be finishing up her final year of the graduate program at Clemson this spring, working as a graduate research assistant on a mass timber-themed elementary school project.
 The 2020 recipient of The Suzanne Sheng Memorial Scholarship: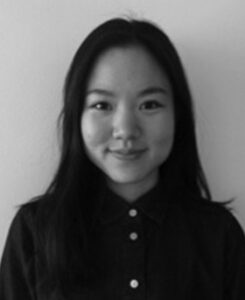 Chae Park, Ithaca NY, is a third-year graduate student at Cornell University studying towards a Master of Architecture degree. She received a Bachelor of Fine Arts from the School of the Art Institute of Chicago and has previously studied Violin Performance at the Manhattan School of Music Precollege. She recently participated in the 2020 Future School Summer Studio: Transborder Lab – an endeavor under the Korean Pavilion's entry to the upcoming 2021 Venice Architecture Biennale. Chae splits her time between New York, Ithaca, and Seoul.  Chae also received the 2020 AIA Component Scholarship.  She was previously awarded the Suzanne Sheng Memorial Scholarship by the Connecticut Architecture Foundation in 2017.
The 2020 recipients of the Connecticut Architecture Foundation Scholarship: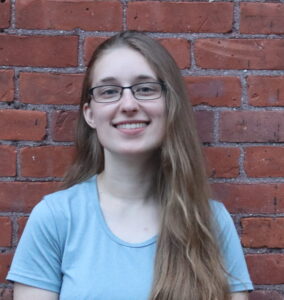 Alison M. Notation, Wolcott CT, Alison Notation is attending Rensselaer Polytechnic Institute in Troy, NY. She is entering her fifth year of studies at the university in pursuit of her Bachelor of Architecture degree, with plans to continue into a Master's program for the following year. She is a Rensselaer Medal for Excellence in Mathematics and Science recipient and, in October 2019, Alison was presented with the Institute's Founder's Award of Excellence. From the beginning of her architectural practices, Alison has been focused on the combination of sustainability, accessibility, and versatility to create innovative environments for building users. One of Alison's long-term goals is to teach architecture to the next generation, something she has already experienced through various mentor programs and course assistant positions.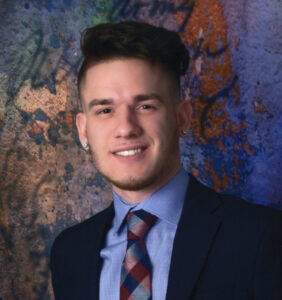 Alexander Toth, Miller Place, NY, is currently enrolled in the accelerated 4+1 program attending the University of Hartford where he will complete his Master of Architecture degree by Spring 2021. While attending UHart for his undergraduate degree, Alex was elected as the president-elect for the AIAS chapter for the upcoming 2020/21 school year. Alex is currently studying to obtain his LEED Green Associate credential while also interning with QA+M Architecture, LLC in Farmington, Connecticut.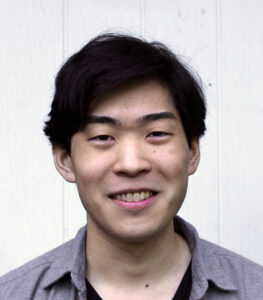 Ian Ting, Hamden, CT,  is a Master of Architecture student at Princeton University and a research assistant in the CREATE Lab. His research interests include novel robotic fabrication processes and the spatial implications of computational media. Prior to Princeton, Ian worked on international design projects at Pelli Clarke Pelli Architects and received his Bachelor of Science in Architecture from the University of Michigan, where his research was supported by multiple interdepartmental grants and fellowships.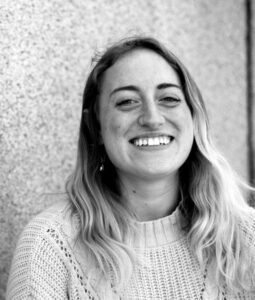 Molly Straut, New Britain, CT,  is a second year Graduate Student at the University of Hartford. Molly graduated from Uhart's undergraduate program in 2017, then took time off and had the pleasure of working for Studio Q Architecture for two years.  Under Studio Q Architecture she worked on projects such as United Bank in Greenwich, CT—a 2019 AIACT Business Awards Merit Winner—and various other projects. Molly was a recipient of the 2019 Master of Architecture Scholarship at the University of Hartford.
Yael Canaan, New Haven, CT, is at Carnegie Mellon University and completed his second year in the five-year accredited architecture program with a minor in intelligent environments. He is interning at Hoffman Architects (Hamden CT) as an architectural intern. He hopes to make his mark by designing buildings that are wind resistant through an adaptive physical design and a human interacting interphase, with the utmost goal of protecting the inhabitants.
 About Connecticut Architecture Foundation:
The Connecticut Architecture Foundation is committed to enhancing and promoting the quality of the state's-built environment. The Foundation encourages public understanding and community involvement in the design and building processes which create our physical surroundings. To support the profession of architecture and allied arts and services, the Foundation sponsors scholarships, publications, exhibitions and other activities, which contribute to an awareness of Connecticut's architectural heritage and the direction of our future development. The Foundation was established in 1978 by the Connecticut Chapter of the American Institute of Architects as an independent organization to raise and distribute funds for these purposes. It is guided by a volunteer Board of Directors composed of architects and professionals in the architecture, engineering and construction industries.
Please visit the Connecticut Architecture Foundation at www.cafct.org